Learn More – Appeal

Imagine a life without electricity or natural gas. No A/C to keep you cool in the summer. No heat to warm your family in the winter. No stove, no refrigerator, no lights, no internet.
For thousands of Oregon families, this scenario is all too real. A medical emergency or loss of income can quickly snowball into a financial crisis, leaving families with mounting debt and agonizing decisions. Buy food or pay the electric bill? Give up light, or sacrifice medicine? Rent or the gas bill? We believe no one should face these questions.
The Oregon Energy Fund is a 30-year-old nonprofit that provides energy bill assistance to low-income Oregonians in support of household stability. Since 1989, OEF has helped almost 300,000 people pay their bills in times of crisis, ensuring that families in need don't have to sacrifice food, rent, or medicine to pay for electricity. Through the direct service of energy assistance, we supply a basic need that prevents the triple traumas of illness, homelessness, and hunger, and gives children and adults alike the support they need to lead healthy and productive lives.
We've been serving the state since 1989. But we wanted to reintroduce ourselves and let you know we're here: Powering Homes, Powering Lives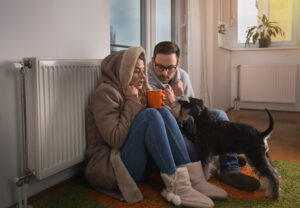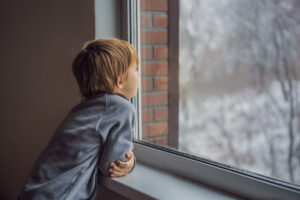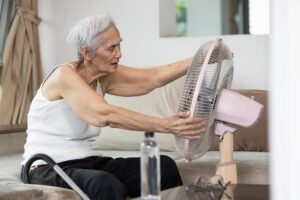 ---
Celebrating 32 Years of Powering Lives
Join us October 29th, 2022 for our Benefit Beneath the Stars. The evening will feature a cocktail hour, live music, delicious Northwest cuisine, live auctions, and more!
We Oregonians love to get off the grid, whether it's watching the sun set on the coast or the stars floating over the desert in Eastern Oregon. But for many Oregonians, getting off the grid isn't a vacation; it's a harsh reality. 
Proceeds from the event will support Oregon Energy Fund's mission to strengthen household stability by assisting Oregonians in financial crisis with their energy bills.
---
Know Someone Who Needs Energy Assistance?
PGE's new program provides ongoing, monthly help with your PGE bill that's in addition to any other assistance you may be getting from other agencies. Depending on your annual household income and household size, your monthly discount could be between 15% and 25%.
Applying only takes a few minutes. Just fill out the online form at www.portlandgeneralelectric.com/income-qualified-bill-discount or give PGE a call at 503-228-6322 and a Customer Service Advisor can walk you through it. Information is available in 15 languages.
---
Bill Stuffers
Be on the lookout for our donation envelopes in your fall Portland General Electric or Pacific Power bill!
"If I hadn't received assistance, I wouldn't have had electricity, and if you don't have electricity, you can't live in your home. You don't have your refridgerator, you don't have your toilets, you don't have your air conditioning, your heaters. It's dark, it's cold. So I am very grateful because without Oregon Energy Fund, I wouldn't have been able to live here."  - Rickie, OEF Client
"Oregon Energy Fund has opened my eyes and heart to people who can't count on what I take for granted: I turn up the thermostat and the heat comes on. I hit a switch and the light comes on. I wish I could give more. But I'll keep giving." - Steven, OEF  Donor
"You have made managing and surviving through our current crises possible. Your kind spirit and incredible concern for my family has been encouraging and uplifting. Thank you from the bottom of my heart." - OEF Client
"Each year, as I write out and mail my contribution, I am thankful that I can be of some assistance. That my small contribution will keep heat and lights on, at least for a few." - Teresa, OEF Donor