Fall 2018: Rose's Story
Dear Friends,
Who do you call when you need help with something? An extra hand to move a couch, a ride to work if your car breaks down, a neighborhood kid to feed the cat when you're away?
Many of us have family, friends, coworkers, or neighbors to support us when we're in a tight spot. But what if you needed help and had no one to turn to?
For many of Oregon's seniors, this is too often the reality. As Oregon's weather grows more extreme, the need for heating and cooling has escalated beyond what they can afford, leaving more and more of our neighbors scrambling to cover the cost.
Take Rose, an 85-year-old from Coos Bay.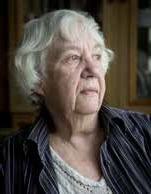 Rose recently moved from an apartment to a mobile home to cut down on expenses. Instead of seeing her cost of living decrease, poor insulation and a scorching hot summer left her with a $1,000 electric bill.
Luckily, Rose had a friend who knew about us and put her in touch. We're working to get her caught up and have introduced her to agency partners who offer weatherization services so she'll be better prepared in the future.
Here at Oregon Energy Fund, we're dedicated to helping people in crisis get back on their feet, because we believe no one should be isolated in their hour of need.
But we can't do it alone. Donations like yours make up almost 75% of our budget, and have allowed us to make a difference in the lives of seniors across Oregon.
From all of us, thank you for your generosity, and please consider extending your support for those in need today.
Sincerely,
Brian Allbritton
Executive Director