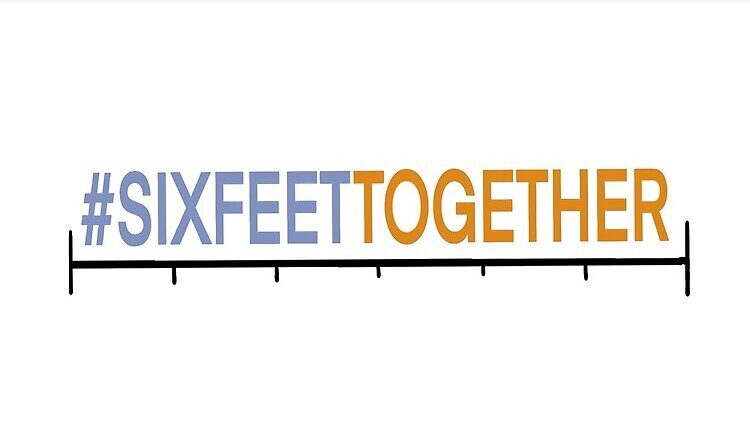 Oregon Teen Raises COVID-19 Awareness, Supports OEF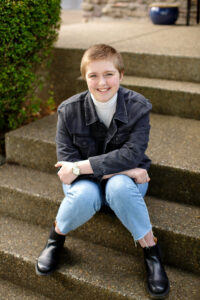 In March 2020, as the first US outbreaks of COVID-19 began, Lake Oswego high schooler Claire Fennell watched as confusion and arguments about social distancing broke out around the nation. Worried that misinformation could make the pandemic worse, Claire decided to start a virtual campaign to promote public awareness. She called it the #SixFeetTogether campaign.
Starting with a simple graphic, Claire branched out to design stickers and masks, which she sold online to raise money for COVID-19 relief. That's when she first found out about the Oregon Energy Fund.
"There's a lot of talk around supporting healthcare, housing instability, and food pantries," Claire says, "but not nearly as much discussion about energy insecurity. Nationally, 25 million households reported having to make tradeoffs between food, healthcare, and utilities. And that was before the pandemic!" She points out how energy insecurity can make it harder for laid–off workers to find new employment, as energy "is essential for things like hygiene and job searching online."
Since May, the #SixFeetTogether campaign has sold over 100 products and donated the proceeds to OEF's COVID-19 relief fund, raising awareness of the need and helping OEF ensure our pandemic-impacted neighbors can keep the lights and heat on. Thank you, Claire!